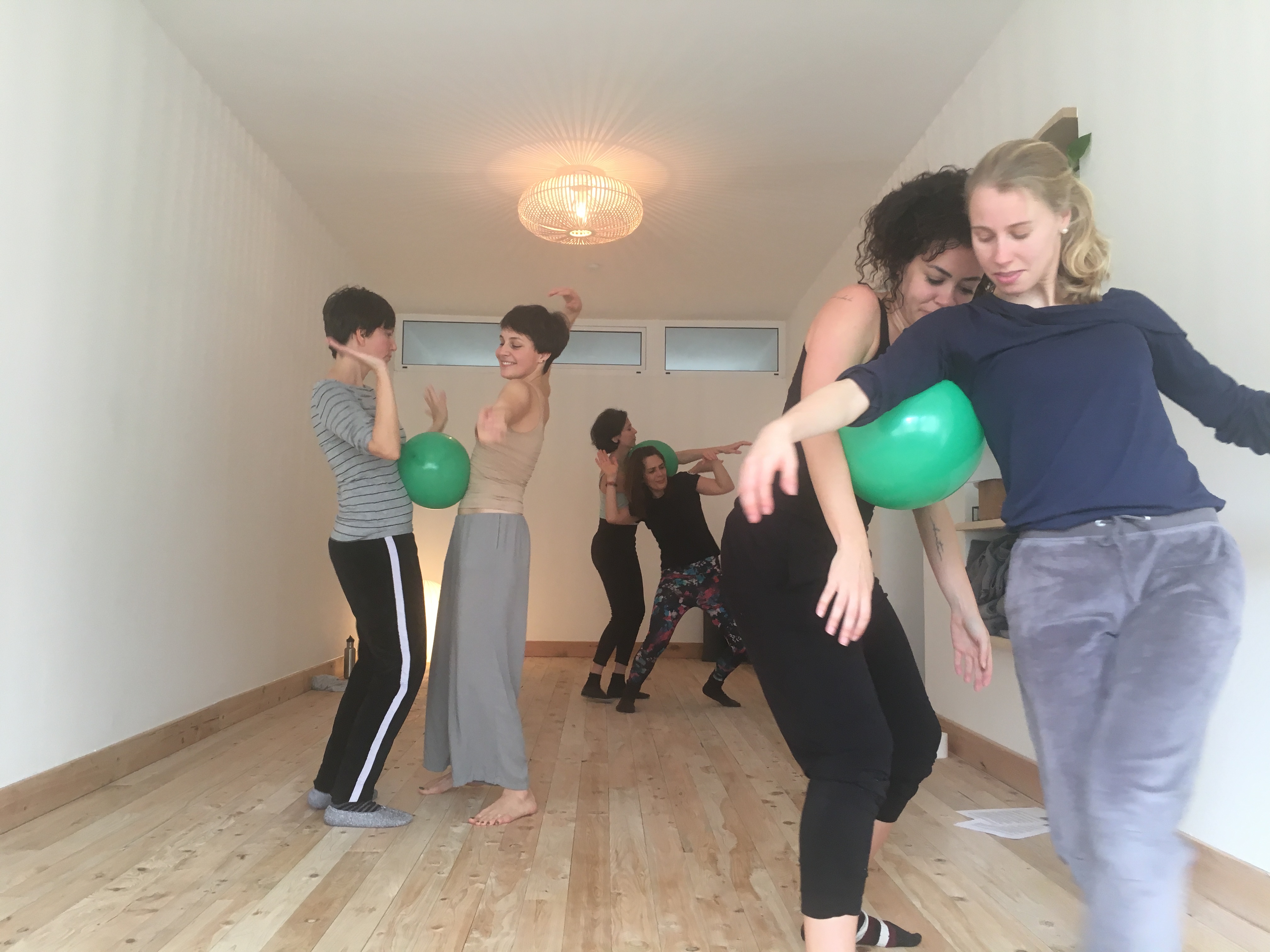 The EMC Technique class is called: Embodied Alchemy: Movement Meditation Mantra and Mudra: This session is a physical and meditative flow to move to a place of heart. The class focuses on shifting and articulating the whole body with a focus on breath.
This class uses the floor and draws origins from contemporary dance, yoga and Brazilian and Cuban dance practises, whilst also allowing room for flow and individual experimentation.
Using the universal language of dance, Ella Mesma Company seek to champion an environment which is inclusive, collaborative and empowering, using diaspora dance theatre (a term they created to communicate this unique meeting of dance styles) to allow transformation in the studio and on stage.
We offer a range of classes and workshops listed below, as well as wraparound activity with each production we present.
Our interest in dance for transformation and giving voices to the unheard extends to our engagement and community work.