"The safe atmosphere she created, interacting with everyone, making her points, explanations and directions very clear, accessible to everyone. It felt like you were entering a different universe, more chilled than the outside world" Lia: Participant in workshops in Bristol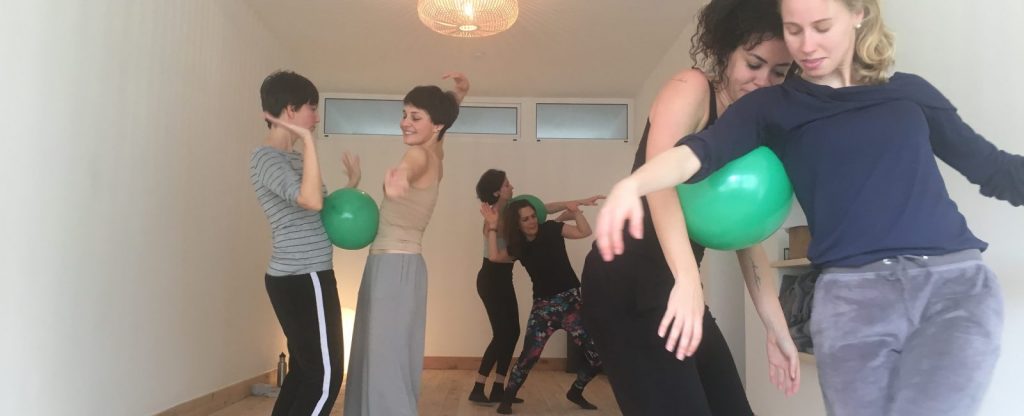 Using the universal language of dance, Ella Mesma Company seek to champion an environment which is inclusive, collaborative and empowering. With each company production, we offer wraparound activity. Our interest in dance for transformation and giving voices to the unheard extends to our engagement and community work. 
Who can study with us?
We can cater for all ages from 4 to 100… we have taught in nurseries, schools, universities, congresses, youth groups, care homes and in both community and professional dancers and settings.
Technique Classes
"I had a wonderful time, you are absolutely a joy to watch and your class is a true reflection of our beautiful culture". Ana Terra Carvalho, Brazilian Embassy, Pretoria, South Africa

To read about the dance styles our company dancers teach and practise, click here
I have been developing a series of workshops to facilitate the telling of Ella Mesma Company performers stories. It can be hard to  deal with all the stuff that comes up in the studio in a way that is healing and affirming and helps the dancers access the beautiful place of vulnerability where all magic happens.
I have developed 5 workshops that are themed around grounding, boundaries, creativity, connection and communication which are at the core of my work with the company. They also combine the styles we work with: the dances of the Orishas, Afro Brazilian and Afro Cuban styles, Hip Hop styles, yoga (in particular the chakras) and contemporary dance.
At Maya Gandaia I offer these as deeper work for those interested, and I work with these principles at Ella Mesma Company to aid technique classes.
"It was such a wonderful experience attending the HOME workshop, as a dancer I felt totally immersed in the movement. HOME provided me with an opportunity to dance many styles, including my own and to meditate towards healing. Throughout the session I was guided through movement meditations; learning new dance vocabulary and improvising in my own flow – a wonderful synergy". Dani Byars, Leeds
Production workshops
With each show we have also developed a workshop and education package which can be booked in schools and dance venues.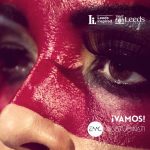 This movement workshop explores our identity on and off stage. Sometimes the performance we put on in life can be more restrictive than our stage performance: from how technology allows us to create our self-image, to the sides of our persona we choose to show or to leave out. In this workshop we talk and dance makeup, filters and masks, to explore the shadows that we hide from ourselves.
Ladylike (Consent workshop)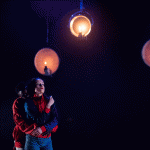 Created with support from The Dance Consultancy, this workshop is aimed at young people to accompany the current National Curriculum sex education syllabus. (SACRED from the HOME series also accompanies the LADYLIKE production)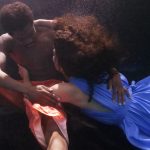 Created using enneagram work and archetypes, this workshop is an insight into the creation of the piece (HOME and HEART from the HOME series also accompany the FOREIGN BODIES: AN UNDERWATER LOVE STORY production)
Papyllon (Dance and poetry workshop)
This workshop was developed in South Africa with poet Toni Stuart and combines the techniques we used to create this collaborative conversation between two different art forms. (CREATE and FLY from the HOME series also accompany the PAPYLLON production)
Where have we taught?
Ella Mesma has been teaching dance since 2003. She has taught for the National Dance Teachers Association, ADAD, Sadler's Wells, Yorkshire Dance, Dance X Change, Birmingham Hippodrome, Trinity Centre, Dance City, U4, The Place, Drumming 4 Business, Global Grooves, Salsa Congresses across the UK and internationally (Spain, Denmark, Serbia, Greece, Turkey, South Africa), York University, Newcastle University, Leeds University, University of East London, Rise Youth Dance Company, Dare to Dance, Big Dance, London School of Samba, Move It, Step into Dance, Burlington Danes Academy, Elizabeth Garrett Academy and many more schools across the UK.
Homage To:
Every bit of my nine lives training as a dancer/yogi has informed these workshops (which I created on my dance company over a number of years) and so I want to pay homage to all my teachers