The safe atmosphere she created, interacting with everyone, making her points, explanations and directions very clear, accessible to everyone. It felt like you were entering a different universe, more chilled than the outside world. Lia: Participant at the HOME Series in Bristol
To book a workshop please contact us here
Ella Mesma Company seek to champion an environment which is inclusive, collaborative and empowering using the universal language of dance. The company ethos of undoing limiting beliefs extends to our engagement and community work. With each company production, we offer wraparound activity, and are interested in dance for transformation and healing and giving voices to the unheard. 
Who can study with us?
We can cater for all ages from 4 to 80… we have taught in nurseries, schools, universities, congresses, youth groups, care homes and in both community and professional dancers and settings.
Technique Classes
To read about the dance styles our company dancers teach and practise, click here
The Masks We Wear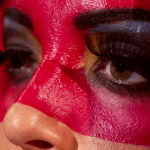 This movement workshop explores our identity on and off stage. Sometimes the performance we put on in life can be more restrictive than our stage performance: from how technology allows us to create our self-image, to the sides of our persona we choose to show or to leave out. In this workshop we talk and dance makeup, filters and masks, to explore the shadows that we hide from ourselves.
The HOME Series 
The HOME series of workshops were developed by Ella Mesma on her company during the creation of dance productions to facilitate the telling of the performers stories and use movement as a healing tool. They have evolved into a series of 7 workshops inspired by the chakra system to unleash the dancer inside all of us.
Ella Mesma uses movement and meditation to find the unique voice of each person she works with. She can facilitate anyone; with or without a dance background to stand in their power and learn to listen and open their hearts using movement in a safe environment. Just like nature, we all have our natural and unique talents to share with the world, and Ella Mesma loves to use beautiful music, meditation and imagination to draw these out and come home to who we are and how we move authentically.
The sequence of 7: 
HOME
I thoroughly enjoyed Ella's invitation to seek deeper, to ground further into the inner expression of myself. A mindful workshop to root in your own dance. Agüi Garcia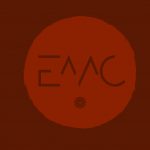 HOME
"Come home to your authentic self"
"The ache for home lives in all of us: the safe place where we can go as we are and not be questioned" Maya Angelou
HOME uses different improvisation techniques and work with the bandhas and the 'Pole of the Body' as described by Katherine Dunham to discover and unlock the unique movement language within all of us. The Muladhara or Root chakra corresponds to the physical body and connection to the Earth. Just like a foundation, it is concerned with the basics of survival (evolution) and thoughts such as 'I don't belong' and so in this class we use affirmations, grounding, contract/release work, floor-work and the imagination. Danced to Latin and Afro house, (and other awesome tracks) HOME comes with a complimentary Chakra PDF about how to further work on opening and grounding.
"The knowledge she gave, the vibe created and being able to access the "Home" place we so regularly forget about and overlook, all led to a soul warming and fulfilling experience. I would highly recommend all artists from any background to take Ella's workshops" Kiran Kumar, Student, Leeds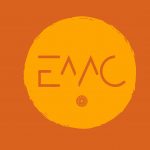 WOMB
"Celebrate your inner goddess"
A workshop to worship you! WOMB uses different techniques from fertility dances, to yoga to contemporary dance to explore our emotions, pleasure, healthy boundaries, the 'shoulds' and 'should nots' to connect to our divine inner goddess.
CREATE
"Create the life you would love"
HEART
Ella's HEART workshops are a unique combination of yoga, tango and dance/contact improvisation techniques mixed seamlessly so that anyone can benefit. The workshop I attended had participants aged from 20-70 with varying degrees of dance backgrounds. It was a privilege to see everyone working and creating together with genuine joy. Ella has the ability to allow each individual to shine and to reach their creative potential. A rare and precious gift. I can honestly say it was a transformative experience-it won't change your life but it may change the way you live it. Natalie Teitler (Participant in London at The Place)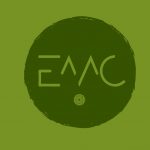 HEART
"Learn to connect to your heart and others"
HEART uses techniques from contemporary and partner dances to get back in touch with ourselves and to remember how to teake responsibility, listen and communicate without words using the universal language of the body. Danced to Latin and other beautiful music, HEART includes lifting, one to one and group partner combinations as well as meditations to connect to the heart. Each session comes with a complimentary Chakra PDF
*This class uses balloons: If you have a latex allergy or phobia please notify us and we will make adjustments.
SING
FLY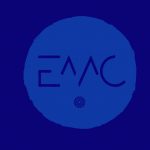 FLY (more information coming soon)
SPACE
Production workshops
With each show we have also developed a workshop and education package which can be booked in schools and dance venues.
Ladylike (Consent workshop)
Created with support from The Dance Consultancy, this workshop is aimed at young people to accompany the current National Curriculum sex education syllabus. (WOMB from the HOME series also accompany the LADYLIKE production)
Created using enneagram work and archetypes, this workshop is an insight into the creation of the piece (HOME and HEART from the HOME series also accompany the FOREIGN BODIES: AN UNDERWATER LOVE STORY production)
Papyllon (Dance and poetry workshop)
This workshop was developed in South Africa with poet Toni Stuart and combines the techniques we used to create this collaborative conversation between two different art forms. (FLY from the HOME series also accompanies the PAPYLLON production)
Where have we taught?
Ella Mesma has been teaching dance since 2003. She has taught for the National Dance Teachers Association, ADAD, Sadler's Wells, Yorkshire Dance, Dance X Change, Birmingham Hippodrome, Trinity Centre, Dance City, U4, The Place, Drumming 4 Business, Global Grooves, Salsa Congresses across the UK and internationally (Spain, Denmark, Serbia, Greece, Turkey), York University, Newcastle University, Leeds University, University of East London, Rise Youth Dance Company, Dare to Dance, Big Dance, London School of Samba, Move It, Step into Dance, Burlington Danes Academy, Elizabeth Garrett Academy and many more schools across the UK.
Homage To:
Every bit of my nine lives training as a dancer/yogi has informed these workshops (which I created on my dance company over a number of years) and so I want to pay homage to all my teachers (Of course there are more but these ones are relevant here!)
From my training as a yoga teacher with Dr Abi Hoffman and Sri Angad Kaur, my teachers of meditation and on the path of truth: William Whitecloud, Sri Mooji, to my training at the Graham School in New York, to Afro-Latin styles in Cuba at LA ENA and with my teacher Miguel Gonzalez here in the UK, to my training in Afro Brazilian at Funceb (especially classes with Denilson Owulafemi), Capoeira with Ponciano and Mestre Ze Antonio of Mojuba, the importance of 'following the flow' (Bboy Hawk) from cyphering (breaking) (Rokafella), freestyling as a salsa dancer (my first true love!) and Angel Ortiz (RIP), to dancing samba for many years, to my time with Russell Maliphant Company where we learnt about myo-fascial release as well as Butoh which I trained with Yael Karavan, animal flow/nature and my aerial silks training (Claire Harvey/ Upswing), and company dancers: Anna Alvarez, Azara Meghie, Hsing Ya Wu, David Evans, Franck Arnaud Lusbec, Myriam Gadri.
Rumba Taster Workshop: