Welcome to the Getting Better Box!
When I was ill as a child, my Mum used to bring out 'The Getting Better Box'… essentially it was a cardboard box with some toys inside… it didn't make me better, but as a child, it was a magical thing to open that box only when I was ill and behold the goodies inside… sometimes I tried to fake sickness just for the box… plus calpol of course!
We recognise that at this difficult time, we may need support more than ever, and that we will all be experiencing some level of trauma, whether mildly or if we have been more closely affected.
In my experience, trauma isn't something we can just talk out, but that we also need to move out and work with the body, and so in this time of difficulty… I decided to make a Getting Better Box that included as many options of practises and options of release.
This is by no means an answer to all our problems, but (and especially with with digital overwhelm), I hope that providing a collection of wellbeing tips, classes by amazing artists, events to attend, meditations to listen to and somatic practices, funding opportunities, etc, in one place, we may offer some relief… And if you know of anyone's work that you think should be here: please connect! Thank you.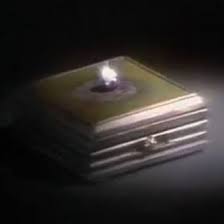 The Getting Better Box.
(Stuff we have been collecting about the virus)
(To help with overwhelm and the strains of sharing a confined space!)
(Awesome artists offering online classes)
(Building a community rooted in living our best life: Empowering creatives to release their fears, re-connect to their passion and power, and create a life of joy)
(These are links various friends have sent of stuff to keep your mind busy!) 
It is the small things: these are weekly wellness suggestions from our sister company
Well… sometimes words help… This is just the beginning: wanna add something!? Please send over your words and any links to your pages.
Advice on taking your business online
(HMRC and other links to support you financially)
(Tips to help your business during Coronavirus)
(Tips for rent issues that might support you)
(Book a free session either about your Creative Wellbeing (Future, Generating Ideas, Creative Approaches, Circumstances/Creative Blocks) OR Project Development (Writing applications/Time Management/Funding/Finance/Budgets))
This is a recent research by Counterpoints about artists in lockdown