These pages are our response to this difficult time, and are full of tips that many other amazing artists have shared with us here: Thank you to you all, and we hope we can spread more love and community at this difficult time!
Serendipity:

Inspired with conversations had in with artists in the midst of the current situation, 30 Seconds of Freedom is a collective dance short bringing together dancers from around the world in an expression of movement, a step outside of reality and a breath in a time of social distancing.
THE RODIN PROJECT
This week we are sharing an excerpt of The Rodin Project.
'This excerpt is from a simple, handheld recording made to document any changes to the choreography and to give notes to the dancers. The film was not created to be viewed publicly, so has little consideration of film/camera aesthetic – but does show the great performances of the dancers – and if you listen closely you can hear me at times making notes to myself during the recording! This is one of the ways I share feedback with the dancers and creative team when on tour and in the studio."
As part of Slate World, we've confirmed our first Eclipse Online events.
The Slate World UK team invite Black Artists, and fellow artists who are also marginalised for their race, to join the virtual gatherings to connect, learn and share during this time.
The following sessions have been curated and will be led by Slate World UK Enabler Melanie Abrahams and Artist Ella Mesma. 
Slate World is transnational partnership promoting the visibility and mobility of Black artists, and fellow artists who are also marginalised for their race. across Europe. Led by Eclipse Theatre with partners Theater De Meervaart, ICK Amsterdam and Teatro GRIOT, the two-year programme will open-up new potentials in programming, audience development, digitisation and cultural exchange. We are now in our final year.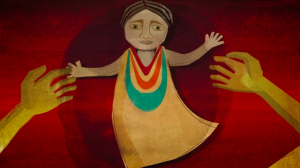 80 Indigenous films from Latin America and the Caribbean that you can stream for free
https://repeatingislands.com/2019/06/08/stream-80-indigenous-films-from-latin-america-the-caribbean-for-free-on-youtube/?fbclid=IwAR3ErIV7R_CE9eU_uU5qmVP8bLa7Uny93L4d_jv_vYwz9d2CZx1tmKch4-s
World Book Online
Have just made their fabulous collection of over 3,000 ebooks and audiobooks available for free for children to access at home. They have books suitable for all ages. Click on the following link to access them.
https://worldbook.kitaboo.com/reader/worldbook/index.html?usertoken=Mjk5MzQ6MTpJUjA5MjAxNjoyOmNsaWVudDE2OTc6MTY5NzoyMjE2Mjg4OjE6MTU4NDM4MDExMzA2Mjp1cw==
Amazon 
Cancelled the subscription of books and audio stories for children and students of all ages as long as schools are closed, kids everywhere can instantly stream an incredible collection of stories, including titles across six different languages, that will help them continue dreaming, learning, and just being kids.
All stories are free to stream on your desktop, laptop, phone or tablet using the following link https://stories.audible.com/start-listen.
https://careers.ef.com/categories/teaching/teach-english-online/
The open university
has made courses free so we can learn a new skill while we're all isolated!
https://www.open.edu/openlearn/free-courses/full-catalogue
https://calendar.google.com/calendar/embed?src=h0hebeltm001pu53c2jv0dh5q8%40group.calendar.google.com&ctz=Europe%2FLondon
ON LINE CULTURAL EVENTS for FREE

On Line Cultural Events for free
Many international Cultural organisations are offering free online events.
Music

Elbphilharmonie Hamburg free on You Tube
Berlin Philharmonic free on their website
Berlin Opera House free daily on https://www.staatsoper-berlin.de/en/
Vienna Opera House free daily on https://www.wiener-staatsoper.at/en/
Metropolitan Opera House free on You Tube
Theatre
National Theatre every Thursday from 1st April on YouTube
RSC on Marquee TV free for 30 days but 3 months for patrons of the RSC
Digital Theatre paid subscription
Museums and Galleries
Many museums and art galleries are offering virtual tours for free on demand.     Just type in the museum of your choice and enjoy
https://www.theguardian.com/artanddesign/2020/mar/25/the-best-online-art-galleries-adrian-searle
Cinema
Apart from the usual commercial companies there are
MUBI free for 30 days
BFI player free for 30 days
Cultural Links from The Guardian. A host of entertaining delights
https://www.theguardian.com/stage/2020/mar/17/hottest-front-room-seats-the-best-theatre-and-dance-to-watch-online
https://www.theguardian.com/lifeandstyle/2020/mar/20/livestreaming-schedule-music-art-literature-and-events-from-australia-and-beyond
https://www.theguardian.com/music/2020/mar/23/opera-and-classical-your-home-watching-guide-critics-picks
Travel
Most national Tourist and city websites have virtual tours.

 Some of the world's greatest museums offer free online tours, including the British Museum, The Louvre, The Smithsonian and The Vatican, while Look Up London allows you to take to the streets on a virtual guided walk through a selection of historic London locations with a Blue Badge Guide.
If you're yearning for the great outdoors, you can visit some of the world's most magnificent national parks through your computer with Google Arts and Culture — we've done a whole blog post on that if you're interested! You can also bring exotic animals like snow leopards into your living room with a selection of live video streams from Australian zoos.

Radio
Radio stations joined forces on Thursday morning for a "Great British singalong" to raise the nation's spirits. Each station – BBC Radio 1, Radio 2, 6 Music, 1Xtra and the Asian Network – selected a song to play during a multi-way simulcast.

Skill Share https://www.skillshare.com/ 
Are offering 2 months free at the moment.
OutdoorArtsUK
Are hosting 2 new online initiatives 1. Weekly Drop-In at 4:00 pm today and 2. Weekly 1-2-1s with the OUAK team  https://outdoorartsuk.org/outdoorartsuk-online/
Upswing
AD Vicky would like to facilitate a chat about Circus at a distance, see their latest newsletter for more details https://mailchi.mp/upswing/upswings-summer-stories-3844945
Read A Course In Miracles
Pure good vibes Movies
https://www.dropbox.com/sh/rnujmk1mg20p99m/AAASfEXmpawJNf8snXVT_dN9a?dl=0
A Few Oscar 2020 Movies
https://www.dropbox.com/sh/7dxr0zte5iwz8az/AACgX5vdzVFEB863HChPSJG3a?dl=0
Some Good stuff
https://www.dropbox.com/sh/wudo4631x2st6wx/AABM9B-pReFopR6FTaXSlCysa?dl=0
Last Week Tonight
https://www.dropbox.com/sh/q2ka7xulcqrn6cg/AACVRogh4chTKGbPYRvACeHga?dl=0
Game of Thrones
https://www.dropbox.com/sh/g62b7je6lt1xlb4/AABIQVUwr0jviKajfP1nsQuxa?dl=0
Star Wars Saga
https://www.dropbox.com/sh/9f0afa8n7cclf8e/AAAyfDQrRA0Pyochu_rbQ9y4a?dl=0
Tolkien Sagas
https://www.dropbox.com/sh/x88dc9hw8dwxmrq/AACJHWdkhsrxuhVisITcC6Upa?dl=0
Schitts Creek
https://www.dropbox.com/sh/knj4ggu5bgu8ro5/AAAqaepHLDRKC_1Jaud0eLxWa?dl=0
This is Us
https://www.dropbox.com/sh/rz11uuhevxf6e8u/AABJ4BgowNZvV8WJl7cE7rIla?dl=0
Standup Comedy
https://www.dropbox.com/sh/uf0dqjtik15xa7b/AABIGFiTbGHnC-NT8YD2-9QUa?dl=0
Be Kind – Eat Healthy
https://www.dropbox.com/sh/rchfw6e4kyyglen/AAA2emTsbY1_VfK5DKXmHdoUa?dl=0
Masterclass
https://www.dropbox.com/sh/t9vvugnwfw6fbwa/AAA3PTYZrZKam_9S0uStiIiya?dl=0
For your Kindle
https://www.dropbox.com/sh/ribwi69il1vmqyr/AABhu_2Q-XYCFDpJVNPRDdxva?dl=0
or
https://www.dropbox.com/sh/zh7tv9kz2ke4p26/AABfvF_FuzqW1KYZWmzV7oLwa?dl=0
VLC : http://www.videolan.org