Reflecting on the project Papyllon
We didn't ask her we promise, but our newest comapny member, Georgina wrote this wonderful reflection on our latest show Papyllon!
Georgina is a young circus and dance artist based in the UK who performs as a movement artist trained as a contemporary dancer, fire performer, pole dancer, aerialist, stilt walker, and flexibility coach having completed her training at the centre for advanced training and Phoenix youth academy.
Georgina is currently at National Centre for Circus Arts where she is currently studying for her circus degree. In the summer of 2021, she received several commissions including a commission in collaboration with Northern stage to create a circus performance piece exploring how movement can be used as a medium for self-care for black woman throughout the online circulation of black trauma and police brutality.
She was also selected by pink art gallery to represent one of the five UK artists creating pieces in response to the increase in femicide rates over the last 5 year where she performed a pole dance piece inspired by her testimony of the potential for pole dance to help sexual abuse survivors reclaim agency over their expression and autonomy.
She is extremely passionate about using circus and dance as platforms to highlight erased narratives and centralise marginalised experiences. She has directed several dance and circus pieces including choreographing and performing for VAMOS festival, The Whose Heritage Symposium, Maya Angelou Centres 25th Anniversary, Harambe Pasadia, and Camden Theatre. She has also performed as a specialist circus at a range of venues including Restaurant Ours, Cirque Le Soir, Curiosity Ball, and Soho Houses.
Here are her reflections: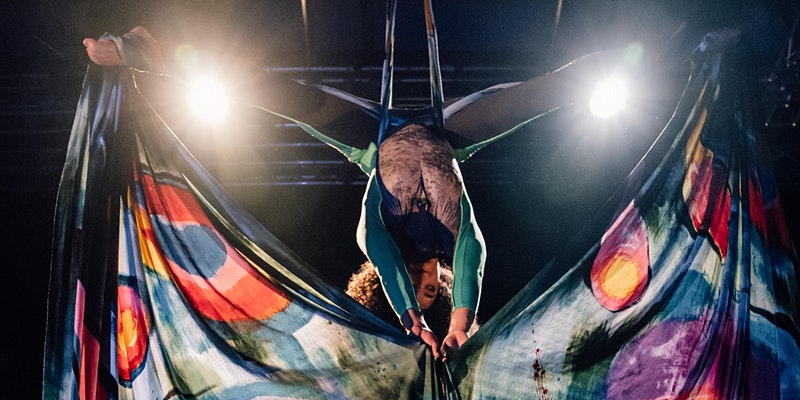 I met Ella in 2019 when she introduced herself to me and Jay at Dance city and proposed we take part in her roots of rumba project.
I felt very complimented that she displayed such interest in myself, and that during the roots of Rumba project, despite our age she approached the project with a great appreciation for us as young artists and our lived experiences.
We then maintained regular contact remotely and I really appreciated her openness to mentoring us and her encouraging and empowering attitude towards us as young artists interacting with many facets of the arts industry.
I am so grateful that she selected us for the Papyllon project, and I got the opportunity to experience how she navigates rehearsals and projects in a way that creates honest and vulnerable art whilst also prioritising self-care and compassion in a way that was revolutionary for me to witness.
Her attitude and the space she holds for her artists and collaborators is so loving and kind and has really reformed the way I have reimagined healthy work relationships. Throughout the project her caring nature has astounded me on multiple occasions, and I feel so privileged to have worked for her.
Ella really is an example of how you can achieve your dreams whilst remaining true to yourself and kind to others.
I am so excited to be apart of the legacy she has created and to use her approach to care in my own work.
I Have never met an artist like Ella before and what my time working in Papyllon has highlighted, is how an auro of love can be so powerful, and how it has been so powerful in manifesting good work and experiences in her work, experiences, and personal life.
I feel immensely proud to call Ella a mentor, director, and friend.
I look forward to being apart of Papyllon's evolution and hope that I will continue to have the privilege of working with Ella and witnessing all the beautiful things she creates in life.